Alstro Special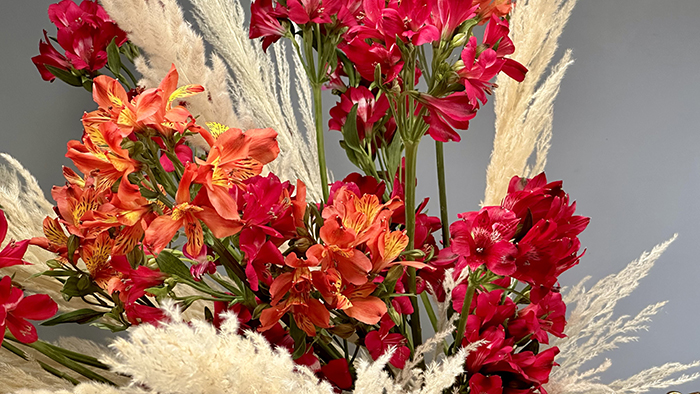 PURE EXCLUSIVITY, WITH AN OPEN AND BLOOMING BEAUTY THAT ENRICHES SPECIAL MOMENTS.
Alstroemeria Special: "Exclusive Alstroemerias for extraordinary moments. A choice for pure exclusivity, with an open and blooming beauty that enriches the moment."
For event work, wedding bouquets and funeral arrangements it is important to use open flowers. Tesselaar Alstroemeria is therefore launching the Alstro Special line. We allow the flowers to open on the crop, so that they can absorb their valuable nutrients for a longer period of time. These flowers are specially harvested on order. They have a long shelf life and have more intense colors. The Alstro Special offer is visible on Floriday.
Varieties in this segment:
Estee, Elegance, Bubblicious, Maracana, Rome, Virginia
Alstro Special Specs
Stems length: 70 cm
Weight: 60 grams
Number of flower buds: At least 6 flower buds
Maturity stage: 4, flowers on crop fully opened
Stems: 50 stems per bucket
Stems: 45 cm defoliated
Package code: 998