Alstro Elegance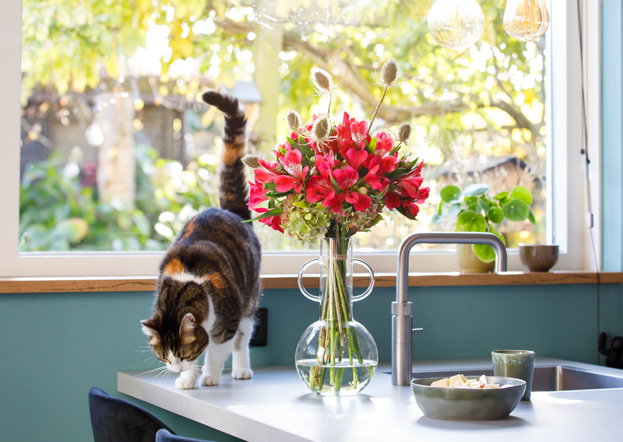 ONE THAT FITS EVERY OCCASION, ALWAYS ACCESSIBLE AND ELEGANT, FOR OPTIMAL REFINEMENT.
Alstroemeria Elegance: "Alstroemerias for a touch of authenticity in every bouquet. Perfect for daily use, always accessible and elegant, for optimal refinement."
Alstro Elegance is the perfect flower for use as a mono bunch with a great price-quality ratio. These alstroemerias also contain at least 4 flower buds and are guaranteed to weigh between 45 and 60 grams. This makes it a nice, sturdy flower to work with.
Varieties in this segment:
Estee, Mistral, Elegance, Bubblicious, Cinnamon, Tara, Noize,
Panorama, Rome, Virginia, Nirvana, Wonder Sweet
Alstro Elegance Specs
Stems length: 75 cm
Weight: 45 to 60 grams
Number of flower buds: At least 3 flower buds
Maturity stage: 2-3
Stems: 10 stems per bunch
Stems: 10 cm defoliated
Package code: 998